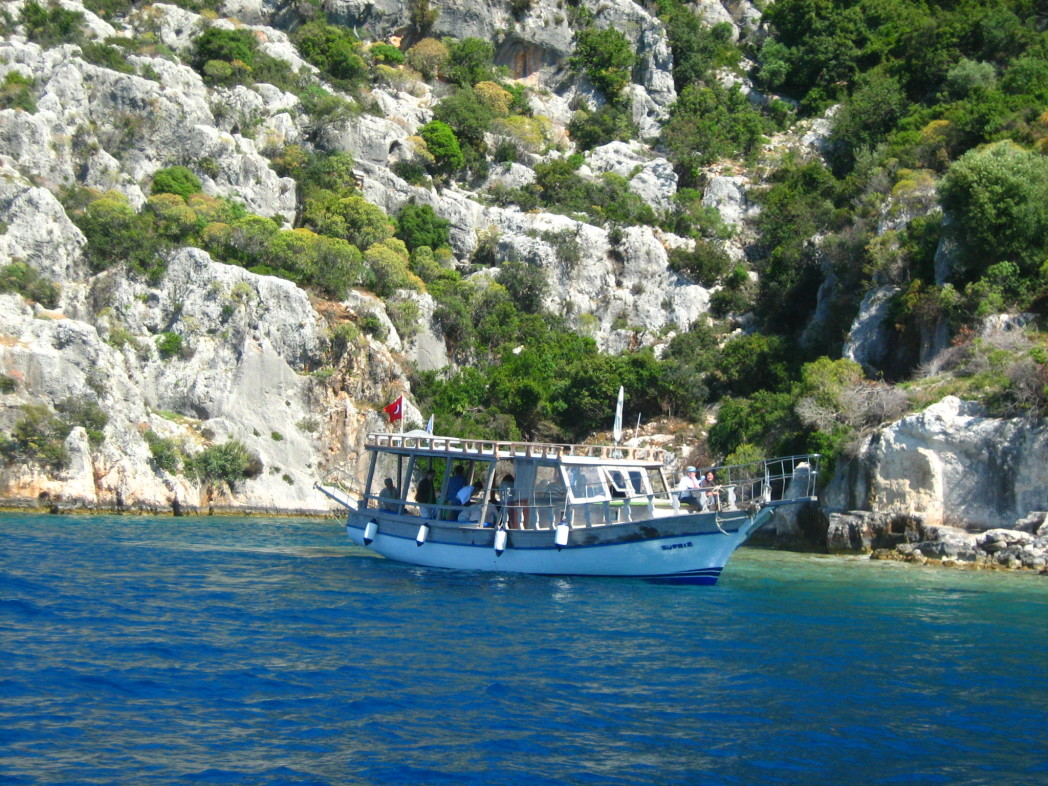 Beautiful coastline, wonderful views of the snow-capped peaks of the Taurus mountains, great cultural treasures from ancient times and hospitable people – this is Lycian Way.
We experience this spectacular countryside and its fascinating cultural sites actively on lovely unhurried walks. Our local guide, who speak good English, will tell us about the history, where the various people who live there came from and their culture.
All the best for you:
We want your trip to be a good balance between physical activity and regeneration. Especially in the autumn the sea is inviting for swimming.
Duration: 10 days
Date: February – May or September – November (summer in Lycia is too hot for long walks)
Group size: a minimum 8 persons
Contact us for smaller group, or private tour prices.
This trip is suitable for all who appreciate nature, combining the enjoyment of being active and out in the countryside with cultural experiences.
ITINERARY:
Day 1
Arrival to Antalya, meeting with your tour guide. Transfer from Antalya to Olympos. Accomodation in guest house in Cirali/Olympos.
Day 2 : Olympos, Flames of the Chimäre
Walk beside a beautiful sandy beach through the picturesque ruins of the Lycian town Olympos in a bright wood near the sea. Along the beach to Çirali, up through a pine forest to the Flame fields, where the eternal tongues of fire of the Chimera have flickered out from rock crevices since ancient times. Beside the Flame fields if the sky is clear we can also experience a wonderful sunset. Overnight stay in Olympos
(ca. 5 km, ascent total 200 m, driving time ca. 30 min)
Day 3: Tekirova, Çirali
After breakfest we´ll take a gentle walk from Tekirova through pine forests with splendid views of the Mediterranien and its picturesque bays. Via the peninsular Karaburun and Chrom beach we reach Çirali/Olympos. Accomodation in Olympos.
(ca 7h, ascent 200 m, driving time ca. 45 min)
Day 4: From Olympos to Adrasan
Ascent from the Nekropolis of the antique Olympos to Musa Dagi, the mount Moses ca. 600 m high. Along goat paths to Yayla (summer pastures) on Musa Dagi. Walk through pine forests and cork oak wood. Accomodation in Olympos.
(ca. 18 km, 6 – 7h, driving time ca. 1h)
Day 5: "The Sunken Town", Simena, Teimiussa
Transfer from Çirali to Üçagiz. Boot trip to island of Kekova and to Simena, the underwater ruins of the city in the harbour. The village Kale has been built into the ancient Simena. Ascent via the Necropolis (burial ground) to the medieval castle. Fantastic views over the islands. Walk through olive groves back to Üçagiz; in the ruins of the Lycian Teimiussa stone sarcophages from the Acropolis (citadel) down to the sea can be found. Accomodation in guest house in Üçagiz.
(4 km, c. 2 hours, driving time ca. 2.5 h)
Day 6: Islada – ancient town
A wonderful walking day. About 5 hour walk through beautiful country. Guided tour of the ancient town of Islada with many interresting stone sarcophages. Accomodation in Üçagiz.
(ascent ca. 300 m, driving time ca. 20 min)
Day 7: Aperlai
Hiking along stony paths beside the lagoon of Üçagiz and along a peninsular to the ruins of the Lician Aperlai: town walls, towers, Byzantine churches, fortifications up to the upper Acropolis; parts of the old harbour are underwasser. Swim in the sea straits of the "Hot Peninsula". A  lovely boot trip from the ancient town back to Üçagiz.
(walk ca. 3 – 4 h, 8 km)
Day 8: Tyberissos, Farmers market in Demre, Myra, Nicholas church
Visit to the weekly farmers' market. Visit to Nicholas church and the ancient Myra: Roman theatre with impressive friezes, especially impressive is the Lycian sea and river necropolis in the steep rock walls below the acropolis built from 400 B.C. The graves richly decorated with reliefs in the sea necropolis indicate the wealth of the inhabitants in pre-Roman times. In the afternoon we go for a lovely walk for about 2-3 hours to Tyberissos. The Lycian – Byzantian hill settlement of Tyberissos once belonged to Teimiussa. Small hilltop fort at at height of 350  m. Back to Üçagiz.
(driving time ca. 20 min)
Day 9: Antalya – The "Pearl of the Turkish Riviera"
Transfer to Antalya. Guided tour through the old part of the town of Antalya with Hadrian Gate, Kesik Minare, Seldschukisch Yivli Minare, the harbour and further sights of the town. Tea break above the rocky horseshoe of the picturesque old harbour. Opportunity to buy leather, jewellery, textiles, etc. Accomodation in hotel in Antalya.
(driving time: ca. 3h)
Day 10: Return journey
Transfer to airport in Antalya (driving time 20 min). Flight home.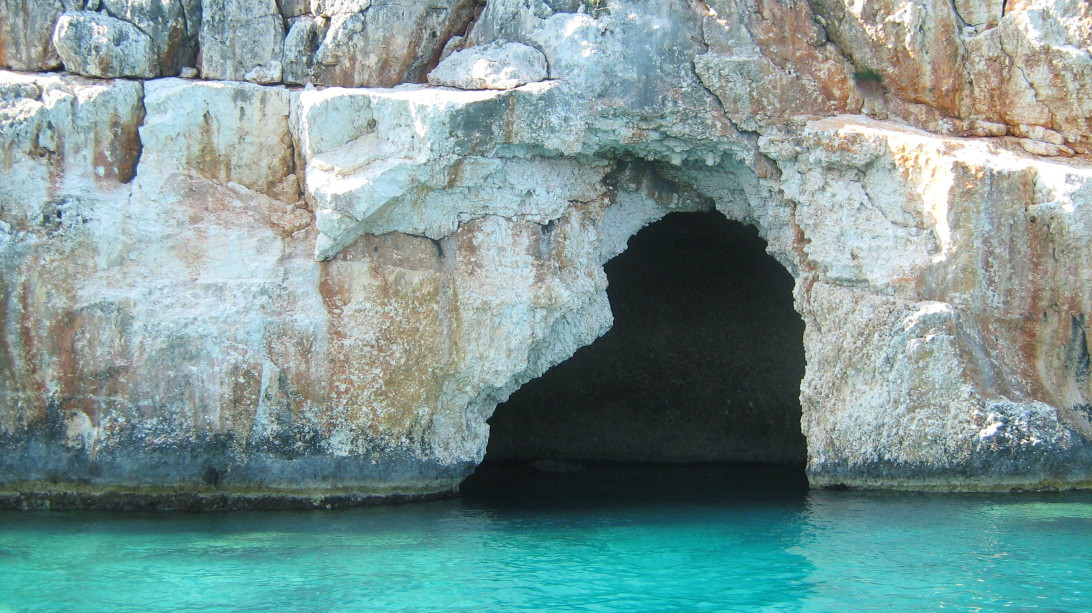 EQUIPMENT:
For the trips we need the same equipment as for hiking in the mountains.
WEATHER AND TEMPERATURE:
The weather is often beautiful and dry when we visit the area, but one should always be prepared for clouds and rain.
ACCOMMODATION:
We stay overnight in family – run guest houses.
Single room supplement in guest house/hotels (€ 90,-)
MEALS:
Basically we book full board. In the towns we eat restaurants or guest houses. On our trips we take food in our rucksacks. For individual likes/dislikes in between times the members of the group should make their own arrangements e.g. snacks. Things can be bought locally.
PRICE: on request
Pricing Details:  Contact us for smaller group, or private tour prices
TOUR PRICE INCLUDES:
All transfers in Turkey according to the program.
4 overnight accomadation in double room with shower/WC in Cirali/Olympos
4 overnight accomadation in double room with shower/WC in Üçagiz
1 overnight accomadation in double room with shower/WC in Antalya
Full board throughout the trip, excluding drinks
Licensed tour guide to English or German speaking.
NOT INCLUDED:
Personal travel insurance
Additional costs because of program changes due to unexpected weather or conditions out of our control, or as demanded by group members.
Supplementary snacks
Drinks
Alcoholic Beverages
Mini-Bar Charges
Tips to Guide
Flights To and From Destinations
ARRIVING BY AIR:
The best local airport is Antalya. Intercontinental flights use Istanbul (careful – there are two airports, Ataturk and Sabiha Gökçen) and then domestic flight to Antalya. Flights to Antalya from outside Turkey are not daily – please check airlines for days and times.
Flight information can also change rapidly. Please do check for yourself directly with the airlines' websites before finalising any booking with us and do not book your flights until we have confirmed that we have provisionally reserved accommodation for you.
BOOKING DEADLINE: immediate
INFORMATION AND RESERVATION:
e-mail: savourturkey@gmail.com